Services
Development and manufacture
- We provide services of developing products, developing new formulas and formulations, and product manufacturing integrated services.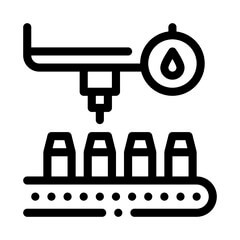 Filling and assembly
Our filling machines and assembly lines can handle a wide range of formulations such as perfumes, liquids, gels, creams, oils, etc.
Labeling and Packaging Solutions
We provide design and print and assembly brand and logo and batch, date label, shrink, blending, packaging, carton, packet.
Extra services
We offer integrated service contracts starting with custom packaging, delivery to clients' warehouses, or providing warehousing and delivery services to clients by Arma Logistics.
Private Label
Best way to development business, where client need new products under their brand.
Our services include:
- Product formulation & Packaging design
- Raw material supply
- Manufacturing.
- Packaging & Graphic design.
- Warehouses and custom packaging, client's delivery.